Doing it for the girls and the gays for years, Ryan Murphy is an entertainment juggernaut; screenwriting, directing and producing some of the most influential TV shows out there. I'm such a huge fan – everything he touches seems to sparkle, and he has a real eye for talent in terms of the troupe of actors he hires back for a number of his creations – he's the Tim Burton of TV if ya like. After binging my way through Hollywood, his latest offering, I've ranked my favourite of his shows, because y'all, this is the best time to catch up on some Murphy marvels!
8. Circus of Books
Genre: Documentary
Year: 2019
Ryan's Role: Executive Producer (in part)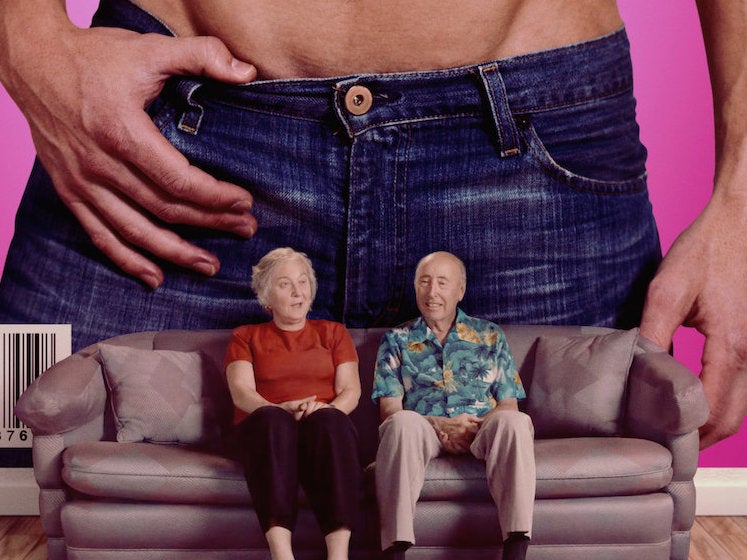 Sum it up: Circus of Books follows the story of the Mason family, who took over an adult LGBTQ+ book store in the 70s, where they became the largest distributor of material in the US. The documentary paints a fascinating portrait, made more intimate as it unfolded in front of through the lens of their daughter, film-maker Rachel Mason.
7. Hollywood
Genre: Semi-fictional drama portraying the land of dreams post-World War II.
Year: 2020
Ryan's Role: Writer, Director (in part)

Sum it up: An outrageous portrayal of post-war Hollywood – from the minority dreamers to the Weinstein-esque producers. It's a bit of fun, it includes a star-studded cast and it's terribly easy to watch, so there's that. I think my only issue can be summed up in a great quote I found: 'Ryan Murphy's latest show throws out an old lie and gives us a new one' – it's so true. For discerning watchers it's fine – if you know that racism, sexism, homophobia etc were rife then you can accept the escapism, but it does worry me some may take the progressive fantasy as historically accurate – which it is not.
6. A Secret Love
Genre: LGBTQ+ documentary about a seven-decade-long relationship
Year: 2020
Ryan's Role: Producer (in part)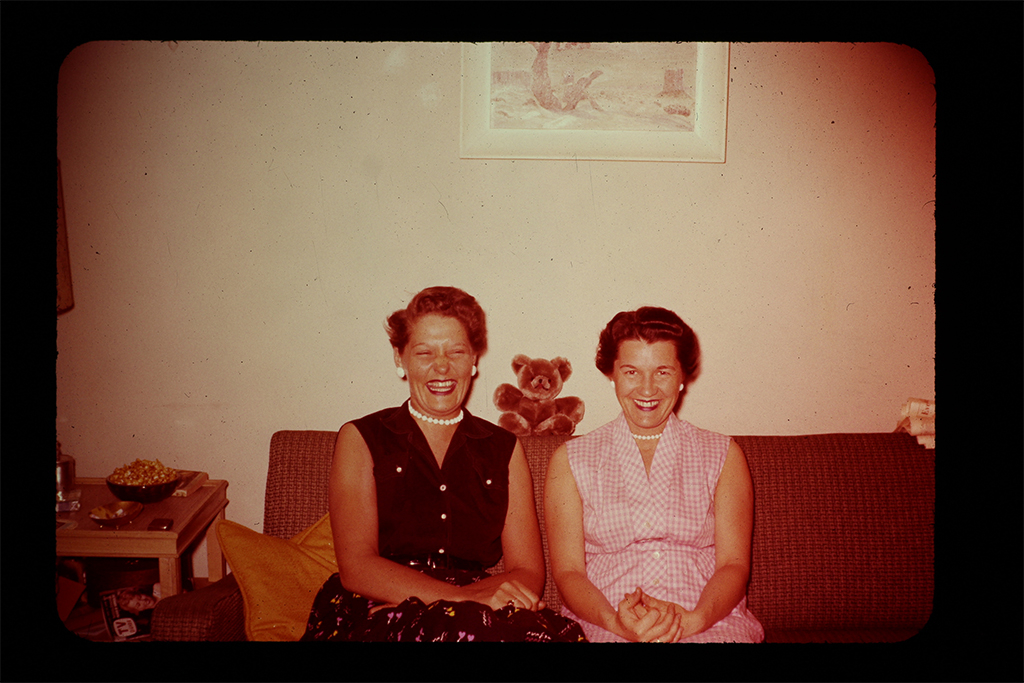 Sum it up: Tissues at the ready, guys. This incredible story was heartwarming and heartbreaking in equal measure. The documentary follows a couple living in Chicago who had kept their relationship a secret for almost seven decades. Even though times are shifting, it seems coming out currently still has its own set of problems and the doc explores that. I won't give too much away, but it's well worth a watch and it's super moving let me tell ya.
5. Scream Queens
Genre: Horror-comedy anthology series based on a college sorority
Year: 2015–2016?
Ryan's Role: Writer and Producer (in part)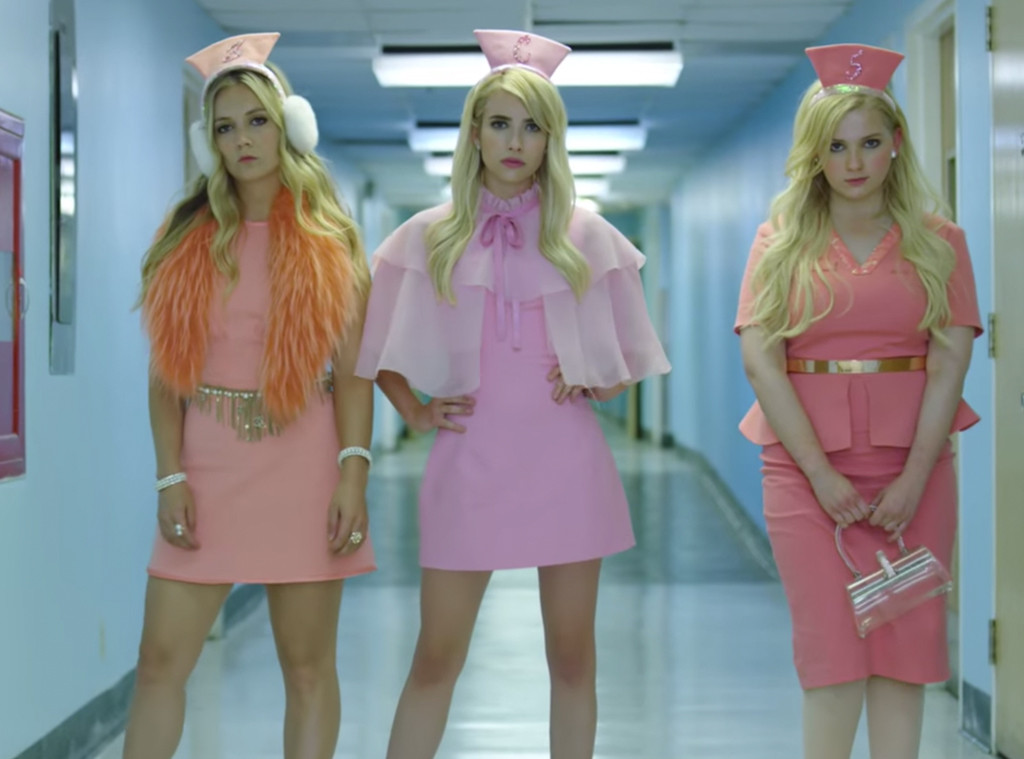 Sum it up: I mean. The girls of Kappa Tau are iconic! Murphy's most quotable creation by far, this horror-comedy follows the bubblegum pink sorority headed by Chanel (Emma Roberts) and her underlings (also renamed Chanel, duh), who are at the mercy of campus killer the Red Devil. Two seasons of fun and frights, and Murphy has confirmed in the last few days they'll be working on a third season. I CANT WAIT! Binge watch the first two seasons, then make a Chanel costume for Halloween like me…
4. The Politician
Genre: Political comedy-drama that follows a wealthy teen as he canvases his school's vote for body president
Year: 2019–
Ryan's Role: Writer, Director and Producer (in part)

Sum it up: I knew I would love The Politician as soon as I saw the teasers. If I could sum it up in three words, it would be camp, colourful and clever. It was the first Netflix creation of Ryan Murphys, and it really had an impact on me. Payton is an unlikeable snob desperate to win student body president as a carefully calculated step towards his true goal in life – President of the United States. He's kind of vile really, his campaign becomes smeared, he takes advantage of his peers, and he's really incapable of doing a good job – sound familiar? Murphy's Politician is about more than the fantasia of high school movies – it's about how scarily easy it is for capitalist clowns get to the top. WATCH.IT.
3. Pose
Genre: LGBTQ+ drama about the underground ball culture in New York City during the late 1980s
Year: 2018–
Ryan's Role: Director, Writer and Producer (in part)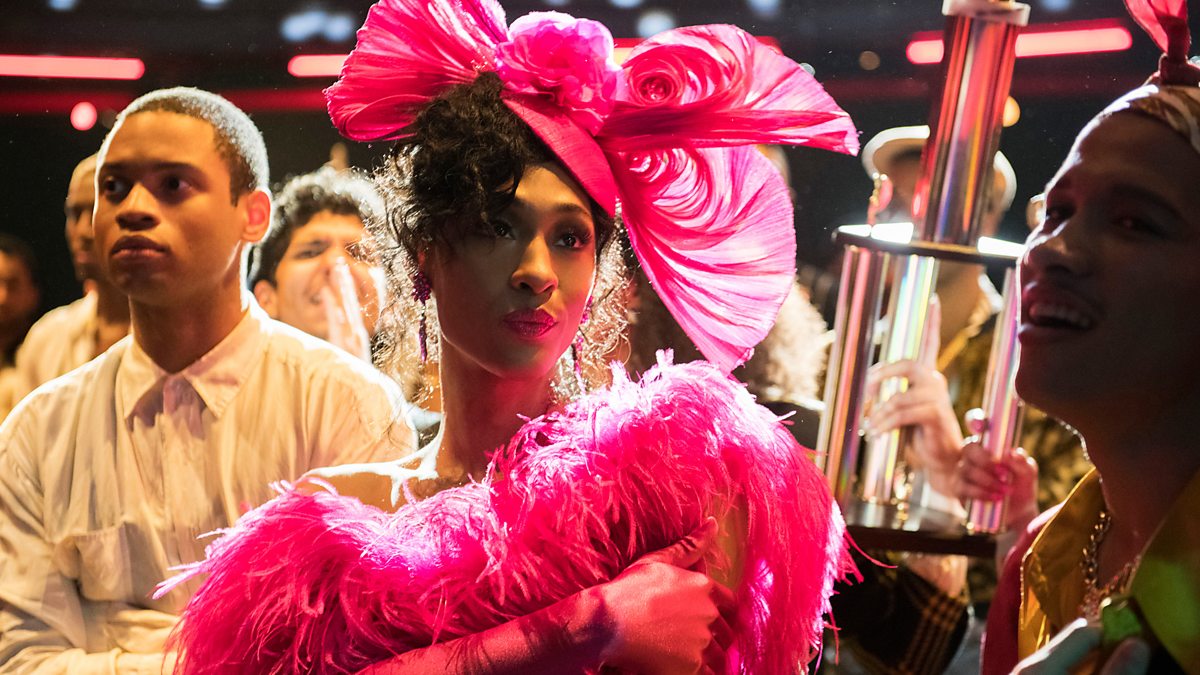 Sum it up: Pose is spectacular, stunning. 10s,10s, 10s across the bawd! But seriously, it was so important to make something like this. Before you dive in, I urge you to watch Paris is Burning (an essential LGBT watch in my opinion), it's a documentary that Murphy clearly took more than a few cues from. Pose follows the underground rise of ball culture in NYC through transgender woman Blanca Evangelista, who leaves The House of Abundance to make her own 'house' (basically a group who performs at the ball, but over and above that, support and care for each other – their own kind of family in summary). It was a groundbreaking creation because it featured the largest cast of transgender actors in history, and the largest cast of LBGTQ+ actors for a scripted series. The visuals are dazzling, the script is sharp, the story is raw. It has everything.
2. American Crime Story
Genre: Crime anthology series following several high profile murder cases
Year: 2016–
Ryan's Role: Director and Producer (in part)

Sum it up: I mean like, 90% of the population has some kind of interest in notorious crime or criminals, so this one is bound to be appealing. American Crime Story is a spectacle. Two seasons of meticulous detail, toe-curling drama, riveting legal escapades and chaotic tragedy. Season one centres around the still-topical case of OJ Simpson and the murder of his wife Nicole, while season two (arguably my favourite) tells the tale of the brutal murder of iconic designer Gianni Versace. Take your pick and enjoy.
1. American Horror Story
Genre: well, horror…
Year: 2011–
Ryan's Role: Director, Writer and Producer (in part)

Sum it up: I mean, did you ever have a doubt this would be sitting at my number one spot? Did ya?? American Horror Story is everything to me. It's how I discovered Ryan Murphy really. I started watching the show back in 2011, and 103 episodes later I'm still totally in love with the series. It airs around the same time in fall each year, which obviously gives me something to look forward to, and there's always a different time period and different theme. Murphy has largely the same troupe of beloved actors return to a new story, and mark my words, you're bound to find at least one season you love. From asylums to apocalypses, haunted houses to hotels, it's a certified buffet of freaky. What are you waiting for? Time to dip into the AHS universe…