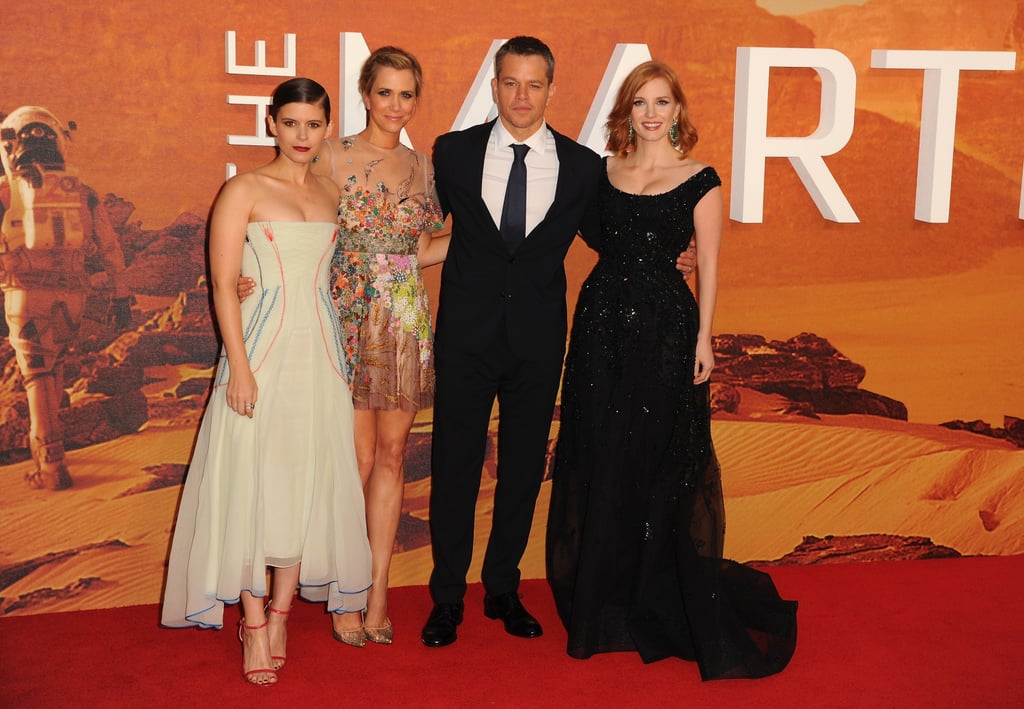 THE PREMIERE

New Look had the thrill of attending the European Premiere in London's Leicester Square, where all the leading men and ladies turned out in their finest looks to set the Martian record straight. Jessica Chastain's style was a world of its own in an embellished black couture gown, while Kristen Wigg kept in tune with Milan Fashion week in a romantic Valentino look. Matt Damon was dapper as ever in his classic suit, and we caught up with him and the other stars for a space themed Q&A.
MATT DAMON
Have you booked your ticket for space yet?
"I haven't booked my ticket yet, I'm going to let the professional astronauts do the first few shifts to Mars and then maybe I will join them!"
You must have worked closely with NASA? Childhood dream come true?
"I guess you could say the film is a love letter to NASA. We all came away from the experience really humbled by what these guys do and the sacrifices they make. It's hard to tell the story without feeling that."
We're loving the grey hair Matt, and apparently you said that its been preferred for film roles. Is there any truth in that?
"I guess so; different roles require all manner of looks, and I even just filmed a new movie in which I needed long extensions down my back, so I'll never limit myself. I'm happy with my grey hair though!"
Any tips from friend George Clooney on being a silver fox then?
"He wears it well that's for sure, but I think the key is to just enjoy getting older and growing into your look and style."
The film depicts an extreme case of isolation (on Mars to be exact), so how did you prepare for this sort of mindset and role?
"Well Ridley and I got together during pre-production to go through the whole thing beat by beat. We attacked it objectively and slowly I think we made a plan that we felt really good about. You could say it was ironically quite sociable!"
Do you think the film will inspire a new generation of interest in space?
"It would be great if even science classes could start watching it, as I think the film is such a positive portrayal of science, and could people excited about that again."
KATE MARA
What do you think about the red carpet, is it daunting?
"It's always a bit scary, especially when they are as big as this one. I think this is the biggest one I've ever been to!"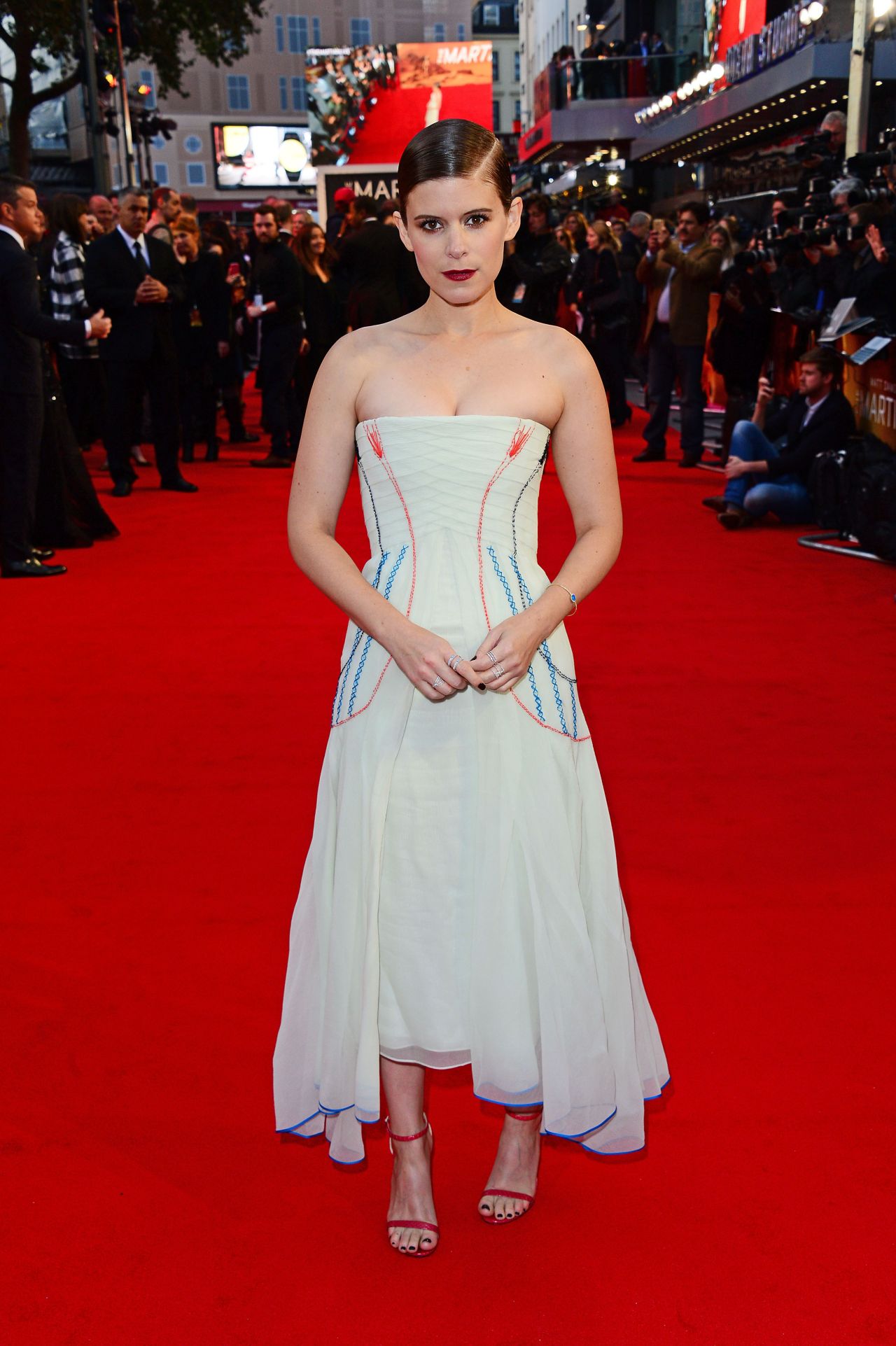 What is it about this genre of film that attracted you to being involved?
"It wasn't even the genre that I was so excited by, even though I love sci-fi, it was all about Ridley Scott. I love all of the films that he's created."
Ridley is famed for films with strong female roles, how did it feel being part of a film that encompassed that?
"Jessica Chastain is an incredible actress so it was great to work alongside her, and every character had a powerful role in the film. It was great to be a part of that."
JESSICA CHASTAIN
Why do you think people should go and see this film?
"Well there's people that will actually be going to Mars soon, so this topic reflects our generation, just like in the 60s with the moon. I also think Matt Damon is phenomenal, and the film stresses the importance of comradery. Everyone comes together in the film to accomplish beautiful and powerful messages."
RIDLEY SCOTT
It's safe to say you have a love of the sci-fi genre, where did this interest stem from?
"Well it's new theatre basically, because it deals with the unknown. It allows a new level of freedom, but you also have to make sure you get the facts that are available to you right, or the film just becomes silly!"
What made Matt Damon the stellar choice for the main role?
"Oh he was in there first, I was second. So I had to go and audition for HIM!"
THE MARTIAN IS RELEASED NATIONWIDE ON SEPTEMBER 30TH
Post originally on daily.newlook.com.