Love her or hate her, I'm afraid to tell you that reality star Kim Kardashian has well and truly infiltrated the high fashion world, bombarding us with couture throughout Paris Fashion Week, the city her and husband Kanye West have almost claimed their own this past year.
Upon her arrival to the French capital with husband and baby Nori in tow, she donned a creamy nude blanket coat, draping it over a snug white roll neck, skinny jeans and velvet knee-high boots.
For the Balenciaga show, Kim co-ordinated with cutie North West in sports luxe. Kardashian opted for a tight black slashed peplum top with polo neck and skinny jeans, while Nori supported daddy in a Yeezus tee and leather skirt.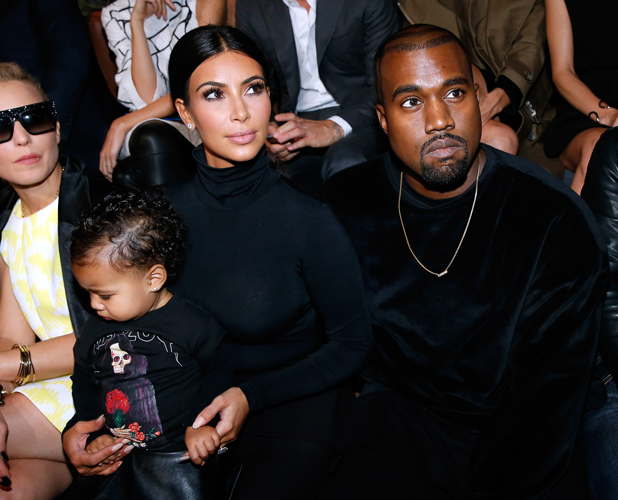 Spot of origami anyone? The reality star opted for a sleeved blazer with intricate folded detail along with a matching two piece, all finished off with dainty

Gianvitto Rossi court shoes. Elegant.
On September 25th, the star took on the tartan trend and won with this 70's-inspired ensemble. Her loose-fitting plait shirt was teamed with bell-bottomed trousers and a leather wrap belt to accentuate her tiny waist. Body.Envy.
DING DING DING! You hear that? That's the sound of Kim Kardashian winning. No-one can doubt she had regal quality in Balmain's truly stunning floor length gown with lace cut-out detail and killer boot stilettos. She finished the look with white and gold cuffs around her wrists and her neck, with her hair swept back to allow no distractions. What an outfit.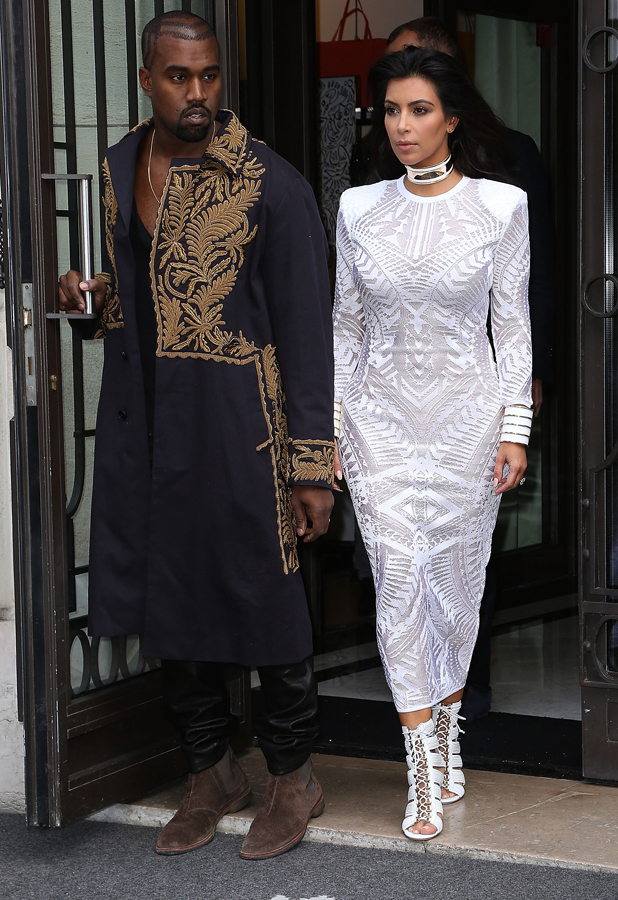 Making the tuxedo jacket look hotter than it should, she displayed a WHOLE LOT of cleavage in an oversized blazer with an intricate feather skirt that contained studded detailing. WERK.
Dear Kim Kardashian, please may I have your stylist? Wowza. The star showed black is best with a sheer/leather pairing- using the same chained belt as above, she teamed a chiffon top with a leather studded and tassled skirt, strapped shoes and super long noir coat.
As if off-duty could look this good…
Departing the city, she went all out in a holey baby pink Chanel number. The candy cotton two piece contained her now signature roll neck look and her pastel fest was made complete with a light slate jacket and suede stillettos.